Kandydaci często odczuwają stres przed rozmową o pracę, zwłaszcza jeśli ma ona odbyć się po angielsku, i uciekają się do wszelkiego rodzaju środków, aby opanować silne emocje: przeszukiwanie Internetu pod kątem często zadawanych pytań, lekarstwa, modlitwy i wiele innych. Jednak jest kilka istotnych, a co ważniejsze – sprawdzonych, sposobów na powodzenie podczas rozmowy kwalifikacyjnej:
pewność siebie
określenie własnych celów (dlaczego interesuje mnie ta praca? Co chcę dzięki niej uzyskać?)
odpowiedni strój
pojawienie się na czas (a najlepiej chwilę przed)
wiedza na temat firmy, do której aplikujemy oraz samego stanowiska i naszych obowiązków
Jeśli zadbasz o powyższe kwestie, Twoje szanse na dostanie pracy znacznie wzrosną.
Spójrzmy na 11 najczęściej zadawanych pytań podczas rozmowy kwalifikacyjnej, a także kilka możliwych odpowiedzi:
1. Tell me about yourself.
I'm really energetic, and a great communicator. Working in sales for two years helped me to build confidence and taught me the importance of customer loyalty.
I am punctual, dependable and can be counted upon to finish what I start.
I understand my customers' needs.
I consider myself hardworking / reliable / dependable / helpful / outgoing / organised / honest/ cooperative.
Odpowiadając na to pytanie, powinieneś od razu podkreślić swoje mocne strony w stosunku do innych kandydatów (szczególne osiągnięcia w swojej dziedzinie zawodowej, doświadczenie zawodowe i dobre cechy). Unikaj suchych faktów i danych; mów z przekonaniem o swoich kwalifikacjach, doświadczeniu, zainteresowaniach, a przede wszystkim wspomnij o tych, które mają znaczenie na stanowisku, na które aplikujesz.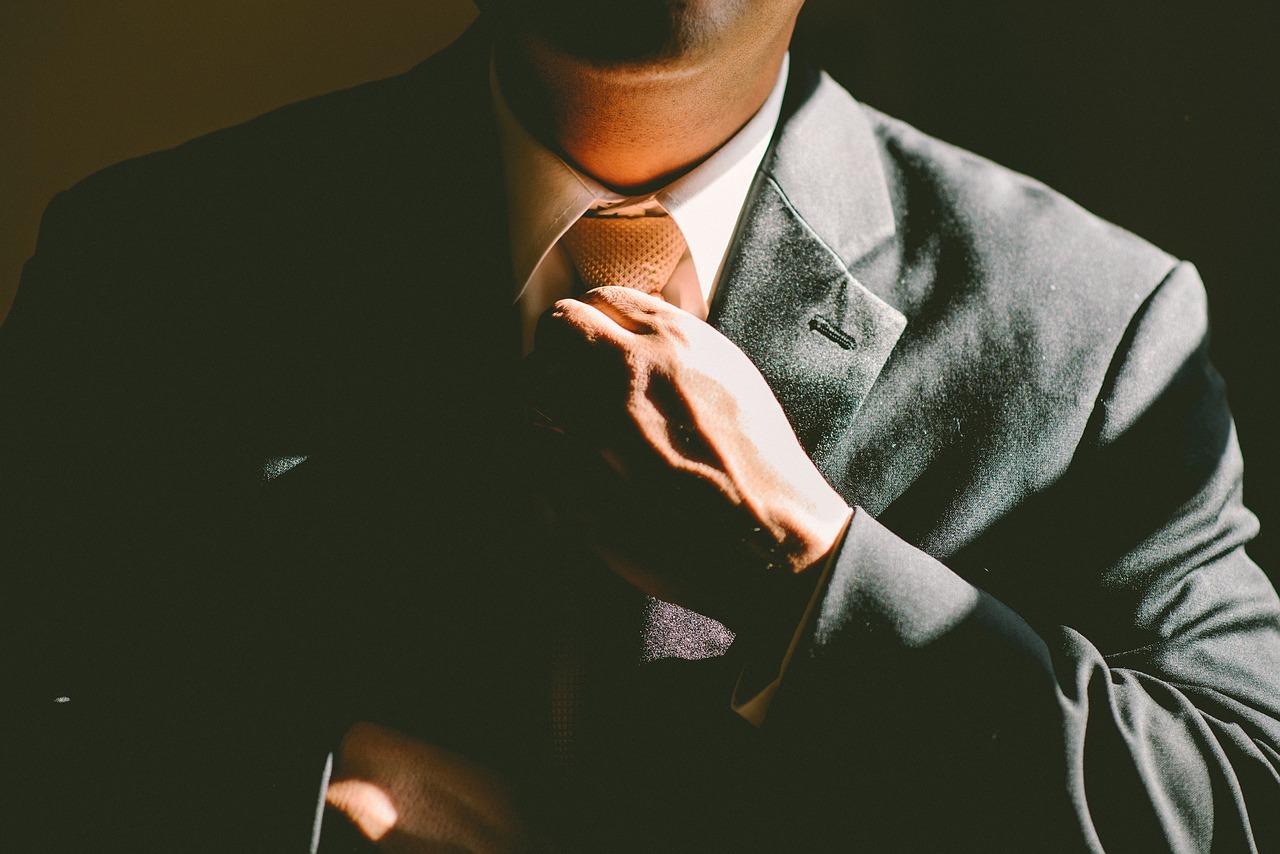 2. Why did you leave your previous job?
I've learned a lot from my current role, but now I'm looking for a new challenge, to broaden my horizons and to gain a new skill-set – all of which I see the potential for in this job.
I'm looking forward to better opportunity to grow in job wise and financial wise. I want to learn more things, where am working.
I'm looking for a job where I can grow with the company.
I'm looking for a job that suits my qualifications.
I was laid off / made redundant, because the company relocated / downsized / needed to cut costs.
Czerwoną flagą dla pracownika HR będzie historia, o tym, że "kierownik jest psychopatą, idiotą, niczego nie rozumie, zwolnił Cię; koledzy z pracy ciągle się kłócili" itd. Pamiętaj, że rezygnujesz z poprzedniej pracy, aby się rozwijać, otrzymać lepsze wynagrodzenie oraz możliwość wykorzystania swoich talentów i realizowania ambicji zawodowych.
3. What are you currently doing?
My work is important to me, so instead of rushing to accept the first thing that comes my way, I'm taking my time and being selective to make sure my next role is the right one.
I am working on several freelance projects, while actively job seeking.
I'm spending time being a stay-at-home mom and volunteering at my daughter's school.
I'm taking some continuing education classes and seminars.
Odpowiadając na to pytanie, pamiętaj, że wraz z aktywnym poszukiwaniem pracy wciąż masz na głowie inne sprawy: mogą to być szkolenia, edukacja, kursy językowe, indywidualne projekty, sport, podróże i wiele innych.
4. What do you find most rewarding about being in sales (marketing, HR and so on)?
I really enjoy making contacts, and spending time talking with people. The most rewarding part of being in sales, for me, is the time spent with customers, helping them make the right decision about a product.
I'm a people person. I was always happiest – and most satisfied – when I was interacting with customers, making sure I was able to meet their needs and giving them the best possible customer experience.
I'd like to stay in a field related to training no matter what happens. I was too interested in business to work at a university, but I believe that teaching is somehow in my blood. I've been good at sales because I took the time to educate my clients. Now I look forward to training the new hires.
Podaj jak najwięcej informacji w swojej wypowiedzi. Specjalista HR będzie sprawdzał twoją umiejętność do pracy w zespole, zainteresowanie pracą na tym stanowisku, twoją motywację. Podkreśl, że naprawdę lubisz to, co robisz lub masz zamiar zrobić; możesz także pozytywnie wypowiadać się na temat swojej poprzedniej pracy – to duży plus!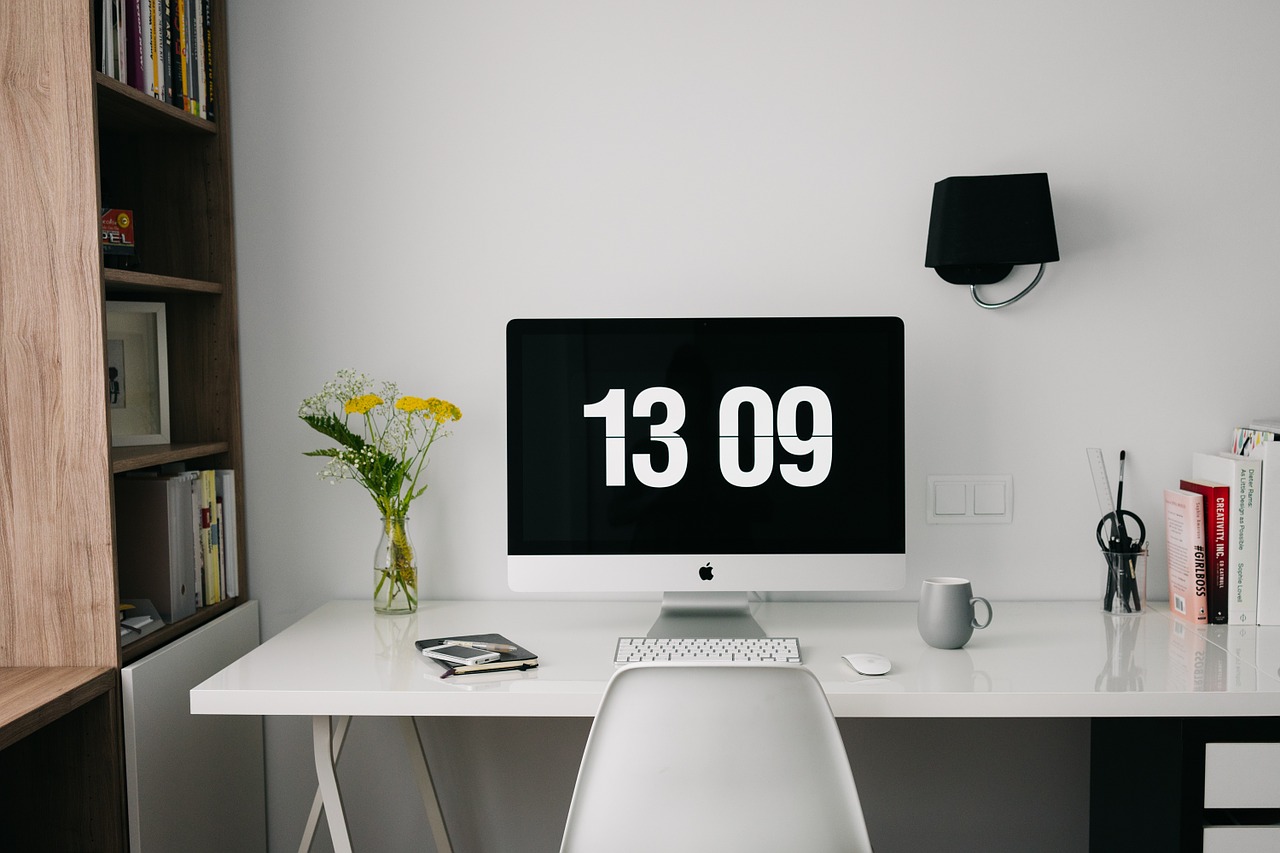 5. What are your strengths/weaknesses?
Strengths:
I believe my strongest trait is my attention to detail. This trait has helped me tremendously in this field of work.
I've always been a great team player. I'm good at keeping a team together and producing quality work in a team environment.
I'm an adaptable person. I work for three different managers, they have very different management styles and expectations of me. I am able to adjust my approach to meet each of their needs.
Przewaga będzie po twojej stronie, jeśli zamiast powiedzieć "nie chcę się chwalić; niech ktoś z mojego otoczenia opowie o mnie", natychmiast podkreślisz cechy, które są cenione na tym stanowisku w firmie. Pamiętaj o swoim profesjonalizmie, rzetelności, chęci osiągnięcia pożądanego celu firmy.
Weaknesses:
I've never been very comfortable with public speaking – which as you know, can be a hindrance in the workplace. Realizing this was a problem, I asked my previous employer if I could enroll in a speech workshop. He said "yes." I took the class, and was able to overcome my lifelong fear. Since then, I've given lots of presentations to audiences of over a 100 high level executives – I still don't love it, but no one else can tell!
I have had trouble in the past with planning and prioritization. However, I'm now taking steps to correct this. I just started using a pocket planner.
I might need to learn to be more flexible when things are not going according to plan. This is something I'm working on at the moment.
I'm a perfectionist and I may be too hard on myself or my co-workers sometimes.
"Och, jestem tak doskonały, że nie jestem w stanie wymienić żadnych wad" – takie podejście do niczego nie prowadzi. Wymień kilka swoich minusów, ale zrób to mądrze: jeśli jesteś zbyt krytyczny wobec siebie i innych – podkreśl, że nad tym pracujesz. Jeśli czasem bierzesz na siebie więcej niż możesz udźwignąć – podkreśl, że zależy Ci na wykonaniu zadania jak najlepiej i w określonym czasie. Umiejętność mówienia o swoich wadach wymaga odwagi i szczerości – lepiej wypadniesz jeśli wymienisz przynajmniej jedną.
6. Tell me about a difficult situation you have faced?
In my last job I sometimes had to find answers to IT questions. I would often go on the Internet and look for blogs on the topic I needed to learn about. I enjoy learning new things, so research is actually one of my hobbies.
I have faced a number of difficult situations, but the one that comes to mind now is.. (describe the situation). I was able to deal with it by assessing the situation, determining the possible different approaches and deciding on the most effective one. I had to remain unemotional and objective and focused on a solution.
Chodzi oczywiście o trudności w życiu zawodowym, a nie osobistym...Pracownik HR chce wiedzieć, jak podnosisz się z porażek, jak sobie radzisz w trudnych czy stresujących sytuacjach. Przed rozmową pomyśl, co możesz odpowiedzieć na takie pytanie.
7. Where do you see yourself in 3-5 years from now?
Although it is hard to predict the future, I sincerely believe that I will become a very good financial consultant. I believe that my abilities will allow me to excel to the point that I can seek other opportunities as a portfolio manager (the next step) and possibly even higher.
In five years I see myself as a valued employee of a company. I want to be an expert at my position and start training to be a manager.
My goal is to become a lead in five years. Although not everyone gets promoted to this level, I believe I can achieve this goal through hard work.
"Skąd mam wiedzieć; Nie mogę tego przewidzieć; To głupie pytanie". Przez takie odpowiedzi pokażesz jedynie swój brak inicjatywy oraz wyobraźni. Podziel się planami odnośnie swojej kariery i pokaż, że ciężko pracujesz aby osiągnąć cel.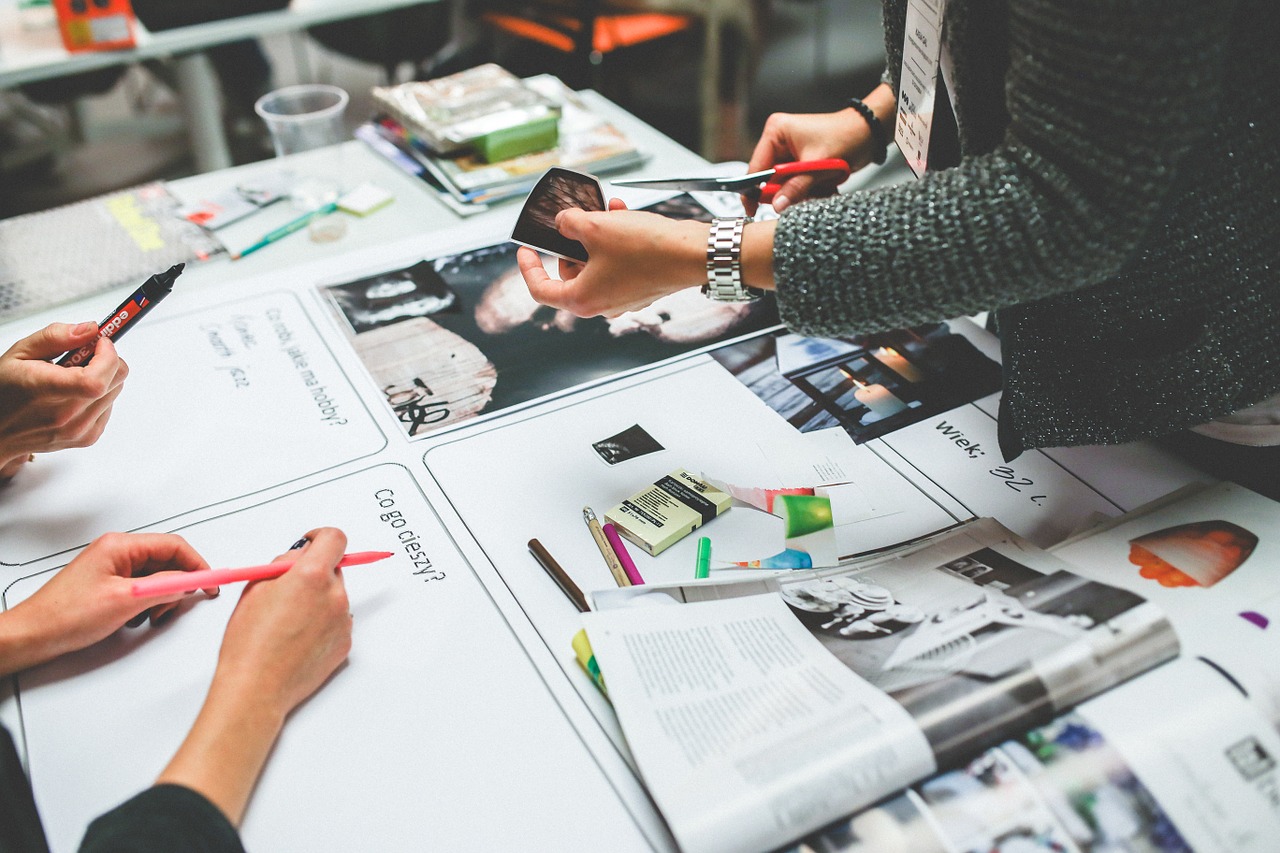 8. Why should we hire you?
I am a fast learner, I had to learn a totally new operating system in my last job and I was up and running within a couple of weeks.
You require someone who can perform a wide range of administrative duties. I have a track record of carrying out these different tasks efficiently and successfully.
I have the right combination of skills and experience for this job. I also bring the additional quality of strong analytical and problem solving ability as shown by my introduction of a more efficient work flow system at ABC Company.
Zaprezentuj swoje talenty. Masz umiejętności, wiedzę i doświadczenie, aby być wartościowym pracownikiem dla firmy, do której aplikujesz – nie wstydź się.
9. Do you have any questions?
Do you have any examples of projects that I would be working on if I were to be offered the job?
What is the typical day for this position (job)?
Does the company offer in-house training to staff?
Who would I report to? Who would I be working closely with?
Are there any benefits your company offers its employees?
When will I get an answer? How soon can I start?
Oczywiście, że masz! Nigdy nie mów, że wszystko jest jasne. Zapytaj raczej, dlaczego poprzedni pracownik zrezygnował z pracy; jaki powinien być nowy pracownik, aby stać się częścią zespołu; jak będzie wyglądał Twój typowy dzień pracy w firmie. Dowiedz się wszystkich możliwych szczegółów.
10. What are your salary expectations?
I'm more interested in the role itself than the pay.
I am currently earning $..., I would obviously like to better that figure but my main interest is the actual position.
I am interested in finding a job that is a good fit for me. I'm sure whatever salary you're paying is consistent with the rest of the market.
Warto wcześniej dowiedzieć się ile wynosi wynagrodzenie za podobne stanowisko na rynku pracy i podać nieco wyższą kwotę, niż faktycznie oczekujesz. Jednak możesz także podkreślić, że bardziej interesuje Cię samo stanowisko i możliwości jakie przed Tobą otwiera niż sama pensja.
11. Are you married? (questions about children and so on).
I'd prefer to stay on track with job-related issues rather than personal ones.
Yes I am. My work is very important to me, though, so I make sure nothing interferes with my giving 100% to my job. I can travel and work weekends when necessary.
I do intend to have children, but not for several years, and when I do, my leave would be very short.
Nie musisz opowiadać o swoim prywatnym życiu, wręcz przeciwnie. Jednym z powodów, dla których pracownik HR zadaje takie pytania, jest sprawdzenie Twojej asertywności.
Oprócz standardowych pytań możesz zostać poproszony o wykonanie testów IQ i innych związanych ze stanowiskiem. Spodziewaj się też niespodziewanego – zdarzają się pytania takie jak: jaki jest Pana/Pani znak zodiaku? Co zmieniłby/aby Pan/Pani w tym pokoju?
Tak czy inaczej – podczas rozmowy pamiętaj, aby odpowiadać pewnie i szczegółowo, a także kontrolować swoje gesty, mimikę oraz ton głosu.
Pamiętaj, że prawie każdy ma inne doświadczenia związane z rozmowami o pracę, ale są duże szanse, że na swojej spotkasz się z przynajmniej jednym pytaniem z naszej listy – Powodzenia!